Oak Bark Dental – Lansing Dentist
Have you ever hoped you had a perfect smile? Or have you wished that your teeth were perfectly aligned? Have you ever shied away from full laughter due to feeling embarrassed because your teeth aren't straight? 
Gone are the days crooked teeth are straightened with clunky metal wires and brackets – welcome to Invisalign®!
At Oak Bark Dental, we offer Invisalign treatment, which uses industry-leading technology to straighten teeth, close gaps, and correct other types of orthodontic issues. This method uses clear, nearly invisible aligners to straighten your teeth over time. In many cases, the treatment period is shorter than traditional metal braces and much more convenient. The aligners can be removed to eat food, brush your teeth, play sports, practice musical instruments, and do whatever life activities occupy your time. 
Interested? We thought so! Click here to read an FAQ about how Invisalign treatment can be the perfect, cost-effective solution for teens and adults alike.
Get in touch with Dr. Kristina Palmer's team at Oak Bark Dental to schedule a free Invisalign consultation. We are here to help you explore options and to answer any questions you may have.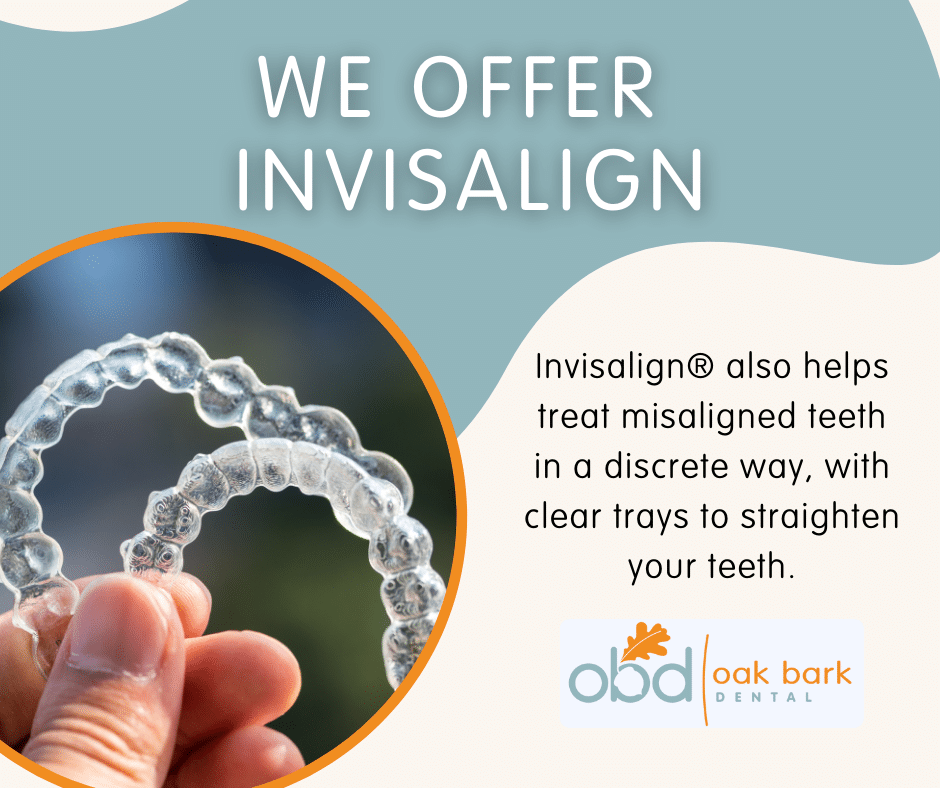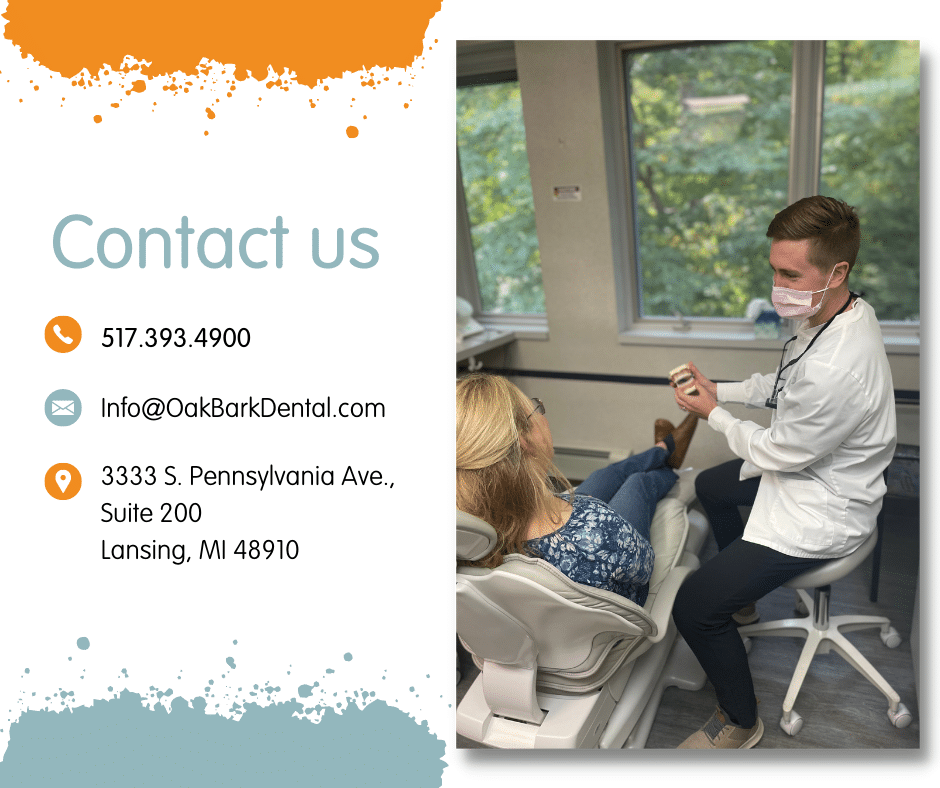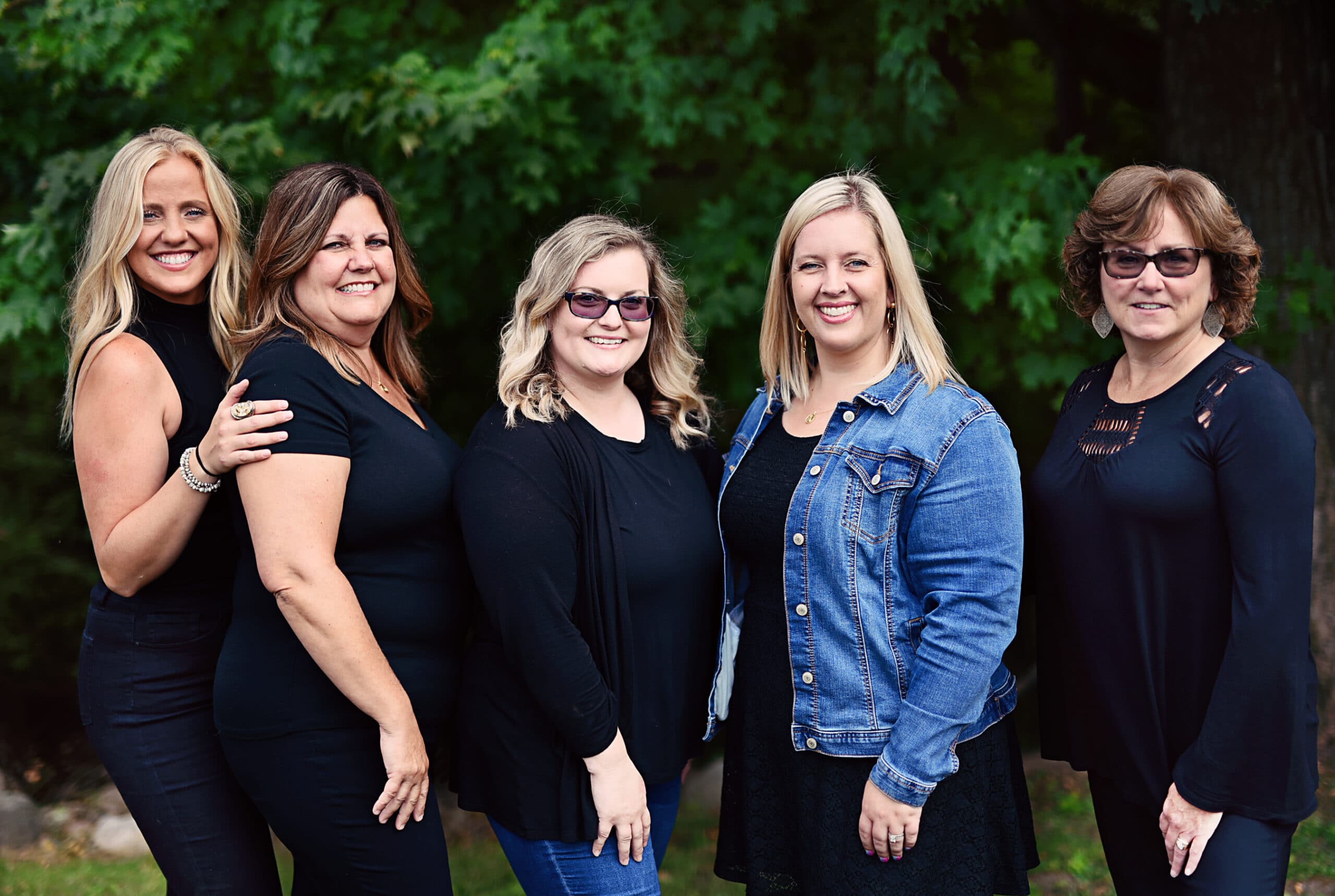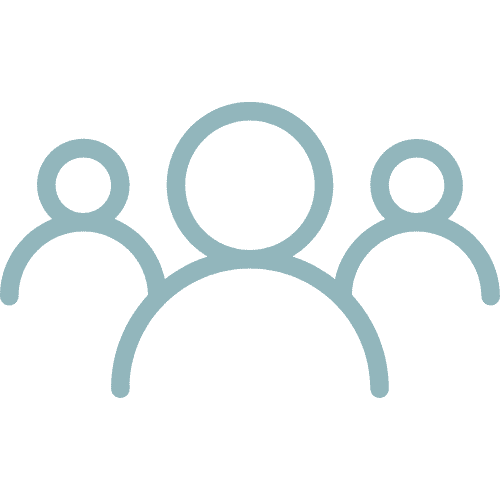 Our dentists and team take continuing education classes and courses to stay up-to-date on technology and techniques that allows Oak Bark Dental to assist you with all of your dental health needs. 
Request an Appointment or Ask Us a Question!